Masjid Aqsa
Masjid Aqsa Islamic Center was founded in 2001 and is a 501 (c) non-profit organization located in Katy, TX, and is an institution that is run under the Islamic Society of Greater Houston. It serves its own Katy community, as well as its guests from all over Houston.
KIC provides prayer services for the 5 daily prayers and the Friday prayer. KIC serves its educational purpose as well, with its Weekend Islamic School, along with the Weekday Quran Class and Nazra class. KIC also holds various halaqas and programs for the community (please refer to Weekly Activities for details). We provide religious advising and counseling at KIC.
A self-sustaining Islamic center established on the premise of building a strong community by empowering individuals spiritually, educationally, and socially based on the methodology of the Prophet(pbuh).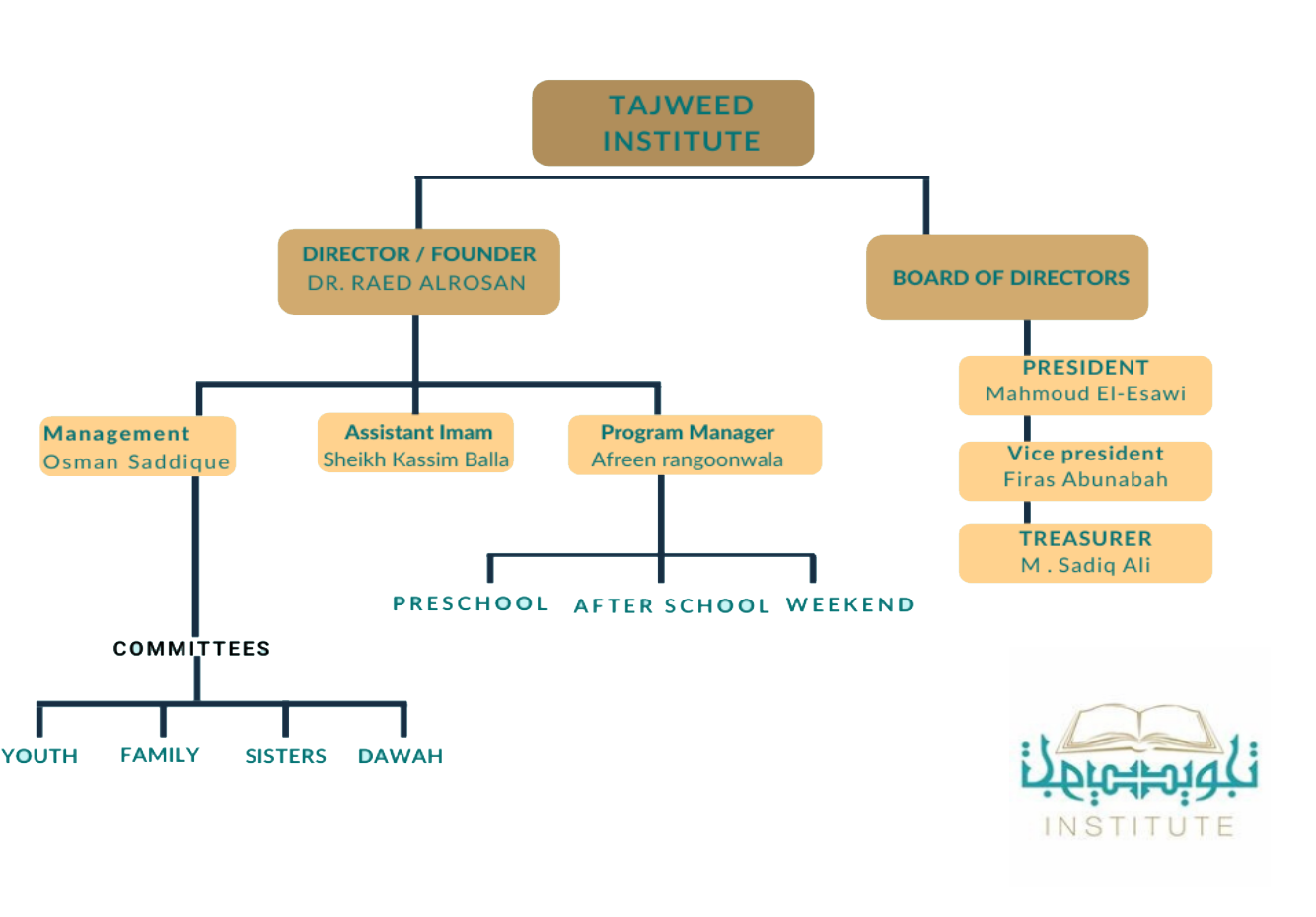 Board of Directors:
Mahmoud El-Elsawi:
Br.Mahmoud our president of the masjid, has been crucial to the establishment of Tajweed Institute from the beginning. He holds a Bachelor's Degree in Accounting and a Master's Degree in Accounting Management. He also currently works at Pasando Inc.
Firas Abunabah:
Br. Firas is our current vice president and is a systems and business analyst. He has a degree in Branch Accounting and has worked at Proctor and Gamble as well as HP. 
M.Sadiq Ali:
Treasurer – Real Estate Agent by profession, has been a part of Tajweed Institute for their Real Estate needs since 2017. He is our Board Member assigned as Treasurer.